29 Jun

  NEW SMARTBOARDS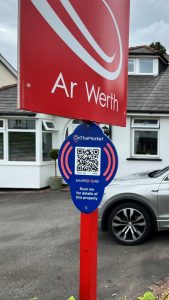 Look out for our new 'Smartboards'.
If you see one of these on a 'For Sale' sign, there will be extensive information about the property available, plus contact details with us, the selling Agent.
All you need to do is:
Use your Smartphone to read the QR code.
View all the photographs of the interior of the property and gardens.
Other details, including the price.
Ring or email us directly for more information, or to arrange a viewing.
Register your requirements for details of similar properties, to be forwarded to you, now and in the future, if you wish.
It's as easy as that!